Exhibitions at UCCA change frequently throughout the year, and admission fees vary based on the number and nature of the exhibitions on view. For UCCA Beijing, please purchase tickets on UCCA's official WeChat account or visit the museum's front desk, where cash and credit cards are accepted. (Unfortunately, our website does not currently support international ticket sales.) Discounted tickets are available for students with valid identification, seniors, and disabled guests.
Visitors to UCCA Dune may purchase tickets on UCCA's official WeChat account and show their electronic proof of purchase for entrance to Aranya Gold Coast Community, or alternately purchase tickets at the entrance of Aranya. Students and Aranya residents may purchase discounted tickets by showing valid identification.
UCCA Members enjoy year-round access to all exhibitions at UCCA Beijing and UCCA Dune without the purchase of an additional ticket. Members are also entitled to buy one discounted companion ticket per visit.
Please scan the QR code to purchase tickets over WeChat.
International online ticketing coming soon.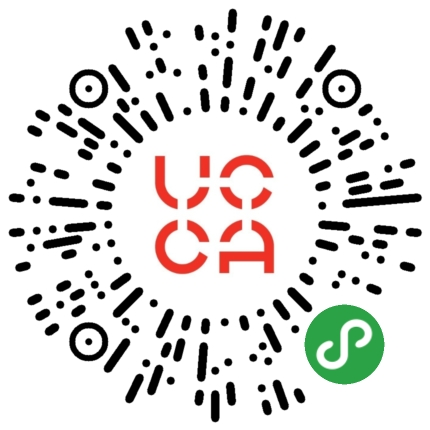 Admissions Guidelines
Please cooperate with any requested security checks. It is prohibited to carry dangerous objects such as guns, ammunition, illegal knives, lighters, flammable and explosive materials, or radioactive and corrosive materials into the museum.
Please do not bring food and beverages, art materials, pets, or anything that may impact the safety of the artworks into the exhibition space.
Tripods, selfie sticks, suitcases, and bags/packages longer than 40 cm may not be brought into the exhibition space. Please prepare your bags before entering the museum. Storage lockers are available to store these items at no additional cost.
Please use your ticket according to its specified conditions and period of validity. Ticket sales are non-refundable. Tickets may not be resold at a premium.
Each ticket is valid for one person only; please have your ticket on you when entering exhibitions. Tickets are valid for one-time entry only. Children under 1.2 meters may enter for free, and must be accompanied by an adult.
Seniors 60 and above, disabled guests, students, and minors over 1.2 meters in height are eligible for discounted tickets. Please bring valid identification with you to purchase or pick up discounted tickets.
UCCA Members enjoy year-round access to all exhibitions. However, membership cards may be used only by the designated bearer. UCCA reserves the right to verify that the membership belongs to the bearer. Please present your membership card and identification for access to the museum. Members are entitled to one visit per day without the purchase of additional tickets, and may buy one discounted companion ticket per visit.
Please follow the instructions of UCCA staff while in the museum and maintain a respectful attitude toward fellow visitors.
In the event of changes to information regarding exhibitions, information published on official UCCA platforms will prevail. By purchasing tickets, visitors are deemed to have read these instructions in detail and agreed to all rules for visitors.
Conditions for admission may change based on specific exhibitions or events. Please cooperate with our staff.